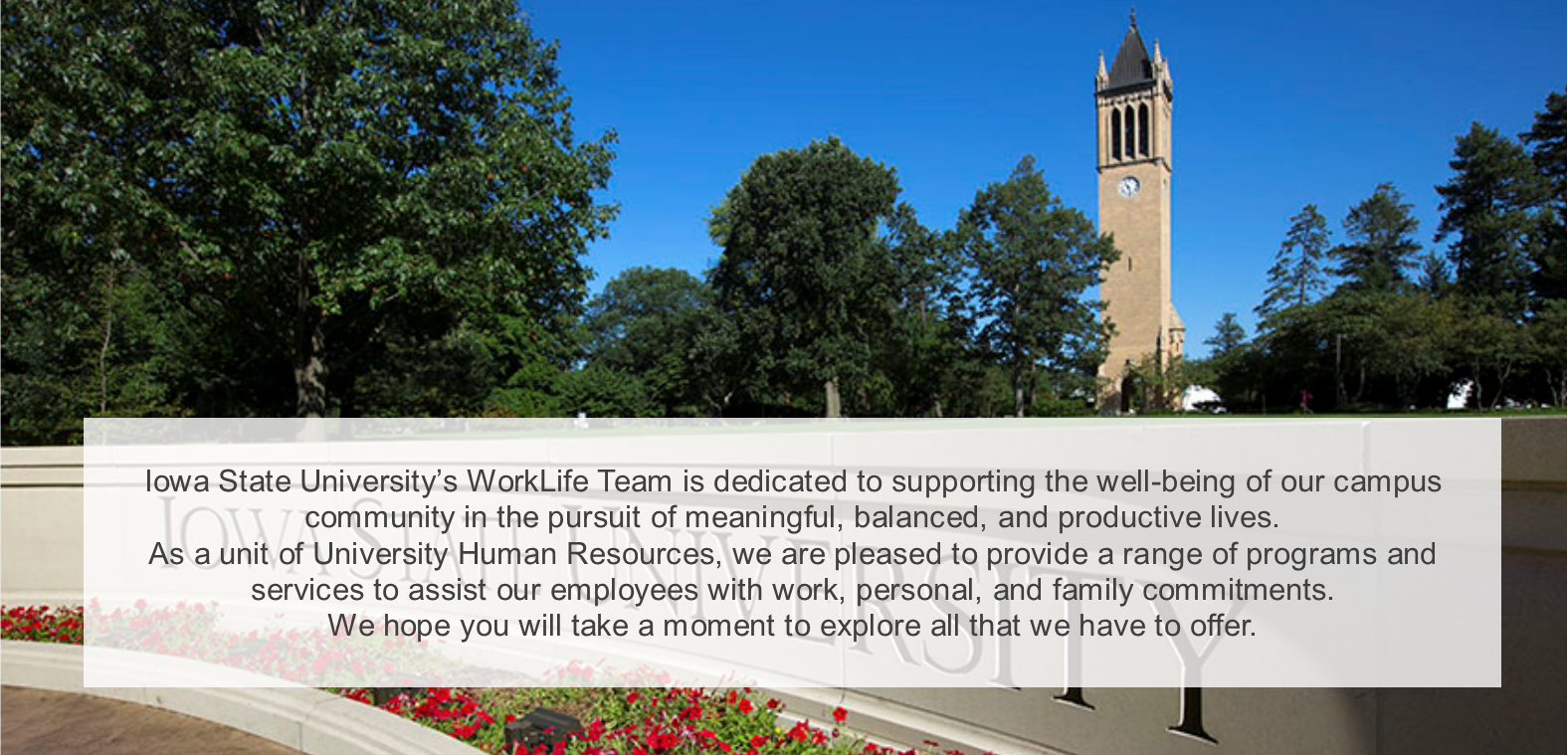 ---
I WANT TO
---
RECENT NEWS
Many have experienced disruptions of home and work life since the pandemic began. Whether it is stress, anxiety, depression or fogginess, chances are you can relate to one of those feelings in the last 15-plus months. To move forward in an (almost) post-pandemic world is going to be a big transition.
On September 10, 2019 the Child Care Task Force was charged with developing a set of recommendations to address the lack of high-quality, affordable child care available to Iowa State University's students, staff, and faculty.
Sessions are free to benefits-eligible faculty and staff. Appointments are required. To schedule an appointment, call Employee and Family Resources at 800-327-4692.
---